Panel resolution
1920x1080
Sync technology (VRR)
Adaptive Sync
The AOC 24E3UM offers all essentials for working or studying. This model mixes a great 23.8" VA panel with wide viewing angle and FHD resolution, features for eye care such as Low Blue Mode and Flicker Free and built-in speakers to easily enjoy quality audio. For a neat workstation, this model also offers cable management.
FHD Resolution
Want to watch a Blu-ray movie in full quality, enjoy games in high resolution or read crisp text in office applications? Thanks to its Full HD resolution of 1920 x 1080 pixels, this monitor lets you do just that. Whatever you are viewing, with Full HD it will be displayed in rich detail without requiring a high-end graphics card or consuming a lot of your system's resources.
VA Panel
VA Panels (Vertical Alignment) display deeper blacks and a high contrast for extra vivid and bright images.
75Hz Refresh Rate
Get the upper edge! With a 75 Hz refresh rate, the display panel draws 75 frames each second. 75 Hz refresh rate is 25% faster than what is offered on most entry level displays at 60 Hz, while still being affordable and delivering those extra frames gamers need to beat their opponents.
Adaptive sync
Adaptive Sync aligns your monitor's vertical refresh rate with the frame rate delivered by your GPU, making your gameplay and casual gaming experience even more fluid by eliminating stuttering, tearing and judder. This feature is also useful when enjoying videos and other visual media, for a smoother entertainment.
HDMI
HDMI (High-Definition Multimedia Interface) is supported by the current gaming consoles, current GPUs, set-top boxes, supporting the HDCP digital content protection system. HDMI 1.3-1.4b versions support up to 144 Hz refresh rate@1080p and 75 Hz@1440p, while HDMI 2.0-2.0b versions support 240Hz@1080p, 144Hz@1440p and 60 Hz@2160p (4K).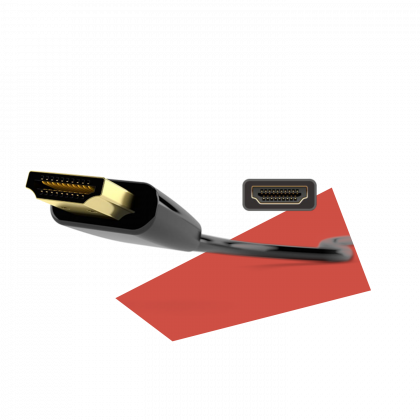 USB Hub
Built-in USB hubs in AOC's monitors bring ease of use and practicality to your desk. Side mounted ports are easily reachable without even looking at them; negating time wasted searching the backside of a PC case to find a free USB port.
Speakers
Built-in speakers make it easy to catch up with family, friends and colleagues. For movies, music, games and more, you'll enjoy quality audio without the hassle of connecting external speakers.
Frameless design
Besides looking modern and attractive, frameless designs enable seamless multi-monitor setups. Your cursor/windows will not be lost anymore in the dark abyss of bezels, when many displays are placed side by side.
Flicker Free
AOC Flicker-Free Technology utilises a DC (Direct Current) backlight panel, reducing flickering light levels. With eye strain and fatigue absolutely minimized, feel free to enjoy those long, intense gaming sessions in comfort!
Low Blue Light
AOC Lowblue Light protects you from harmful blue light which, during long sessions, has been shown to cause eye strain, headaches, and sleeping disorders. Our Lowblue Light feature reduces the harmful wavelengths emitted without sacrificing color composition, setting the experience free from the worry of eye damage.
Kensington Lock
Kensington Lock is an anti-theft system, comprising a metal-reinforced hole in the body of the respective device, to use with a metal cable secured with a key/lock system. Kensington locks enable you to secure your AOC monitor during a LAN event, an organisation, or wherever you carry it.
Three-Year Warranty
AOC stands behind the quality of each and every monitor with a generous three-year warranty starting from the original date of purchase. Within the warranty period, any AOC displays with manufacturing defects or faulty components will be repaired or replaced at no additional charge.
Related accessories
AD110D0
Sleek dual monitor setups made easy
AS110D0
Ultimate flexibility for your monitor
Related products