Products
Gaming
Product lines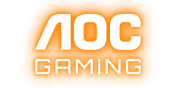 AOC Gaming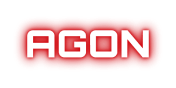 AGON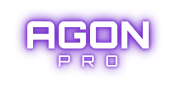 AGON PRO
Home/Office
How to set up G-Tools and customise your devices to fit your playstyle
Why play games with a standard vanilla setting when you can adjust everything to fit your needs? With AOC G-Tools you can easily customise and personalise all your AOC products to your personal style.
This free software lets you re-program all keys of your keyboard or mouse, record macros for deadly combos in-game, change sensitivities or use convenient shortcuts for other programs. And most importantly: you can sync up all your AOC gear to create one ecosystem. For more information about the benefits of AOC G-Tools, head over to our article here. Now, let's jump into how you can actually set up and use the feature.
Install G-Tools and create your own unique profiles
If you're now ready to upgrade your mouse and keyboard, head over to the search bar at https://eu.aoc.com and browse for "AOC G-Tools". You can install the feature as you would any other software. Simply download the file and then click on "Setup.exe". A window pops up and guides you through the installation process.
Once G-Tools is installed and running, you can find the icon in the Windows taskbar. Then you can access the configuration menu by right-clicking the AOC G-Tools icon.
The menu comes with dedicated categories to choose between profiles, buttons, sensitivity, Light FX and Light FX sync. Every section comes with detailed options and is easy to understand. G-Tools allows you to create several unique profiles and assign buttons differently each time. For example, one profile can be used for work, one for your favourite shooter and another for playing RPGs. Once you save a profile, you can link it to the corresponding program, and it will be automatically activated when it's being executed. So, adjust your gear individually to your liking!
Turn your setup into one ecosystem with Light FX-Sync
Let's turn now to the options for AOC keyboards and mice. With G-Tools, you can manage the background lighting and its effects on all your peripherals under "Light FX" and "Light FX Sync". For your keyboard, there are different lighting patterns available: permanent glow, wave motion across the keys, flashes and much more. Whatever shade and pattern you use, you can sync everything with all your other peripherals, as the software links keyboards, mice, mousepads, headphones, and monitors.
The right command with just one click
Now let's take a look at how to assign a command from the menu to different keys. You can alter every key and button on both your keyboard and your mouse. Simply go to "Buttons" on the left side and then select a key on the layout of your peripheral.
G-Tools includes a range of different options to then choose from, for example, to manage media players or shortcuts for programs used for working. The most beneficial alteration for gamers, however, is the Macro Manager. A macro is a pre-recorded sequence of keystrokes and button presses. Imagine you are playing an action adventure and your character can pull out some extremely long attack combinations. By recording the whole command once, you simply press one button to complete the entire combo in the future.
Just click on the key you want to save your macro to on the layout under "Buttons" and choose Macro Manager. A new window pops up where you can first give your macro a title. Then, click on "Start" and press every key or mouse button you need for your combo. End the recording, and you can see an overview of every input you made in the list. There, you can make changes and set the time delay between each input. You can create and save several chains of commands (up to 64 actions per macro).
Additional options for AOC mice: Move your mouse at your pace
For those with an AOC mouse, some more tweaks are possible. You can switch the layout depending on whether you're right- or left-handed. Shooter fans will also appreciate the following two possibilities:
A DPI Switch and Sensitivity toggles. You can quickly switch between several DPI values depending on how fast you want your cursor to move in different scenarios. There are different rates to choose from depending on the product. The AOC GM500 below, for example, comes with four values.
Get ready to connect and synchronise all your AOC accessories and make your life easier with shortcuts! No matter if it's for casual use or on your competitive grind, AOC G-Tools can take you to the next level.
AOC respects your data privacy
Why cookies? Simply because they are used to help the website function, to improve your browser experience, to integrate with social media and to show relevant advertisements tailored to your interests. Click 'I accept' to accept cookies or read our cookie statement to learn how to turn off cookies.