Products
Gaming
Product lines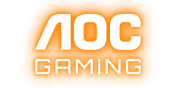 AOC Gaming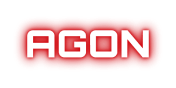 AGON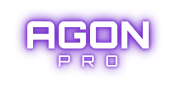 AGON PRO
Home/Office
AGON by AOC secures number 1 spot as the world's leading gaming monitor brand
AGON by AOC – leading gaming monitor and IT accessories brand – proudly announces its position as the world's number one gaming monitor brand, as declared by the IDC Quarterly Gaming Tracker report for Q4/2022.
The gaming-focussed sub-brand of the display specialist AOC, AGON by AOC, has outpaced its competitors to secure the top spot on the global gaming monitor market, thanks to the cutting-edge technologies offered (such as MiniLED and DisplayHDR 1400), exceptional performance (with refresh rates up to 360 Hz), and unwavering commitment to providing the ultimate gaming experience. In the last year, AGON by AOC launched its 5th generation of AGON monitors with refreshed designs as well as fast, responsive panels, and introduced brand-new technologies in its AGON PRO line-up.
Designed for casual and core gamers, these monitors accommodate players of all skill levels, from content creators and streamers to those who relish the thrill of exploration and adventure. The AOC GAMING line emphasizes the importance of the gaming experience itself, providing diverse options that cater to gamers' varying moods and interests. The AOC GAMING category offers a value-focussed approach to deliver high-quality, high-performance monitors to a mass audience of entry-level as well as intermediate gamers, with products such as the renowned 24G2SPU/BK, 25G3ZM/BK or U28G2XU2/BK monitors.
Tailored to mainstream and hardcore gamers, the AGON line-up serves competitive players who aspire to become heroes in the gaming scene, like their favourite streamer or top esports players. With a premium design and useful extra features, AGON monitors excel in providing a seamless and immersive gaming experience for multiplayer esports titles, such as shooter and MOBA games. AGON's 5th generation monitors offer the latest 32-inch AG325QZN/EU with a 240 Hz refresh rate and response times as low as 1 ms GtG, empowering competitive gamers to unleash their true capabilities with fast reflexes and fast decision-making.
Crafted for high-end gamers, AGON PRO monitors minister to high-level content creators, influencers and professional esports athtletes, such as the renowned G2 Esports, RNG and Furia Esports teams sponsored by AGON by AOC, who demand the best in gaming technology. These individuals are driven by competition, strive to achieve personal bests, and seek superior features, exceptional performance, as well as unparalleled quality to indulge their passion for gaming. AGON PRO monitors deliver an unmatched experience for popular esports, shooter, MOBA and similar titles, and the line-up offers custom designed monitors such as the League of Legends branded AG275QXL,too. AGON PRO models come with cutting-edge technologies such as MiniLED backlighting to achieve 1000 nits peak brightness and localized dimming zones (AG274QZM), or high refresh rates of up to 360 Hz and pro tools such as the NVIDIA Reflex Analyzer (AG254FG). Thanks to built-in features such as a KVM switch and USB-C connectivity (AG324UX), these models improve productivity for content creators and professionals, whilst included add-ons such as the Screen Shield (in selected models) or QuickSwitch controller vastly improve the gaming experience, whether on stage at esports tournaments or in the comfort of one's own living room. Stay tuned for AGON PRO's 6th generation of monitors that will bring long-awaited technologies to gamers worldwide.
AGON by AOC extends its heartfelt gratitude to the gaming community and customers for their trust and continued support. The brand pledges to maintain its relentless pursuit of innovation, ensuring that gamers are equipped with the best tools to conquer their favorite games.
AOC respects your data privacy
Why cookies? Simply because they are used to help the website function, to improve your browser experience, to integrate with social media and to show relevant advertisements tailored to your interests. Click 'I accept' to accept cookies or read our cookie statement to learn how to turn off cookies.